Corsetry Latex Catsuit With Feet
Not so long ago I had an order from a customer to make a catsuit similar to this one, but female design.
I like it because it shows your back and looks so sexy when on real person. So I decided to make another one to sell on eBay, but Unisex design. Please comment on it, so I know what's on other people's mind and I can design more clothing to your liking.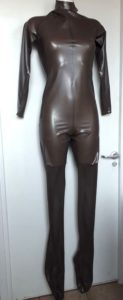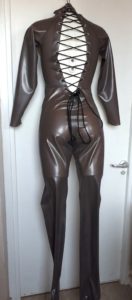 more description on eBay auction